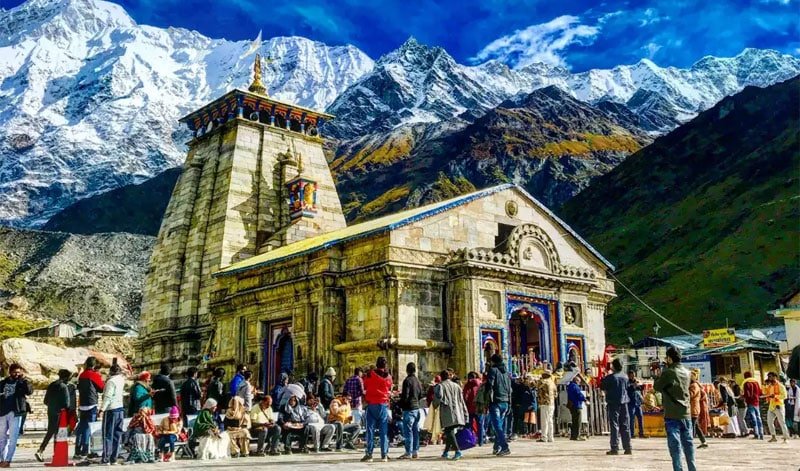 Overview
Overview
Char Dham Yatra 2023
The four pilgrimage destinations of Yamunotri, Gangotri, Kedarnath, and Badrinath, altogether known as Char Dham, are situated in the mighty Himalayas. This Chardham is also popular by the name of Chota Chardham. These pilgrimage sites attract the greatest number of pilgrims each year, making them the most important religious travel places in Northern India. The pilgrimage traditionally begins in the west and ends in the east. As a result, the Char Dham Yatra begins in Yamunotri and continues to Gangotri, Kedarnath, and Badrinath. Char Dham Yatra 2023
Each of these four sites is dedicated to a different god. Yamunotri is devoted to the Goddess Yamuna and flows along with pilgrims to the scenic Rawai Valley's also known as Barkot. The goddess Yamuna is believed to be the daughter of Sun and the twin sister of Yama which means the God of death. It is also said that the bath in the Yamuna can cleanse all the sins and also protect them from a painful death and also in Hindu mythology Yamuna is in higher ranks of divine. A bath in the Yamuna's waters is thought to preserve the devotee from an untimely death.
Gangotri is a Hindu pilgrimage site devoted to the Goddess Ganga. The shrine stands on the banks of the River Bhagirathi, another name for the Ganga, which gets its name from the legend of ancient King Bhagirath's penance, which brought her down from heaven. River Ganga is considered as the most sacred and purest river in India.
Kedarnath is a part of the Panch Kedar and is devoted to Lord Shiva. It is the northernmost Jyotirlinga and is located near the origin of the Mandakini River. Kedarnath is one of the most esteemed temples of India by the Hindus and holds major significance in the Hindu religion, as Kedarnath is one of the Chota Char Dham and also one of the twelve Jyotirlingas. The ancient name of Kedarnath is 'Kedar Khand'. Kedarnath, located at an altitude of 3,580 meters near the Chorabari glacier, the source of the Mandakini river with a backdrop of Kedarnath peak, Kedar Dome, and other Himalayan peaks, is dedicated to Lord Shiva.
Lord Vishnu is worshipped in Badrinath. It is located on the Alaknanda River's bank. Lord Vishnu meditated here, according to mythology, while his spouse Lakshmi took the form of a berry (Badri) tree to provide him with shade. Lord Vishnu was so moved by Goddess Laxmi's deed of love that he named the location Badrikashram after her. This temple is only open from May to October, attracting millions of pilgrims during that time. It is also one of the Char Dham yatra temples.
Itinerary
Cost Info
Gallery